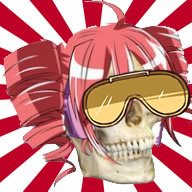 Gender:

Male

Birthday:

Jul 20, 1996

(Age: 23)

Home Page:

Location:

Occupation:

Eats Souls of the Innocent
na4a4a
Outwardly Opinionated and Harshly Critical, Male, 23, from New York
Supporter Defender of Defoko
Looking for a place to upload your voicebanks? Try out https://my.dynamivox.com! It uses the same accounts as https://forum.dynamivox.com. Jan 17, 2020 at 10:47 AM
na4a4a was last seen:

Jan 19, 2020 at 9:23 PM
Loading...

Loading...

About

Gender:

Male

Birthday:

Jul 20, 1996 (Age: 23)

Home Page:

Location:

Occupation:

Eats Souls of the Innocent

Hey!

I am a insane and quirky person so don't be surprised if I'm a bit confusing to talk to! I hang out in the chatbox often so you can find me there.

I try to help others in any way possible.

I've been using utau since late 2010 and the rest is history...I never really got involved with the community much, but I guess I'm gonna try it out. I officially joined the community around 2014.

I run two websites just for vocal synth users: vocalsynth.space and vocalsynth.cloud.

I may sound rude, but please don't take it that way.

I often say things to the point; I don't like to sugar coat things and won't. I'm not trying to be mean, just realistic. It's usually easier to be that way.

I used to ask questions in the forum a lot...but for the most part I don't have any questions left. I sort of figured things out my self as needed.

I technically left and came back a little while ago...but I was totally bullshitting and didn't even know it. I have stuff left unfinished and I like a few folks here and couldn't stand not sticking around!

So as of right now, I'm more often than not in the chatbox...spamming covers and being rude with my crappy jokes =v=

Maybe ask nicely and I'll tune a cover with your voicebank

BTW, if I'm in the chatbox...and you're embarrassed to ask in the forums...Just toss a question there!
There's usually someone fairly knowledgeable in there, If I can't help, someone else may be able to!
(just check their join date...there is a severe case of noobs trying to help when they have no clue what their talking about)

I have my own voicebanks too....just look up casually-caustic on SoundCloud and check my UtaForum profile to find my UTAU voicebanks and covers using other's banks!

Interact

Signature

I take secret commissions! Whether it's otoing, editing, coaching, etc- You can just send me a PM/start a conversation!

Loading...

Loading...